Seteais Palace
An elegant Neo-Classical palace surrounded by beautiful gardens
Built in the last quarter of the 18th Century by Daniel Gildemeester, at the time Dutch Consul in Portugal, this palace was given its present form after the enlargement works carried out in first years of the 19th Century, when it belonged to Dom Diogo José Vito de Meneses Noronha Coutinho, 5th Marquis of Marialva and Royal Chamberlain.
This aristocrat was responsible for building the east wing and the majestic triumphal arch surmounted by the Royal coat-of-arms and a medallion with the effigies of King John VI (1767-1826), at the time still Prince Regent, and his wife Carlota Joaquina of Spain to commemorate their visit to the Palace in 1802.
Seteais Palace is a Neo-Classical building, attributed to the architect José da Costa e Silva , following the Renaissance values of Neo-Palladianism .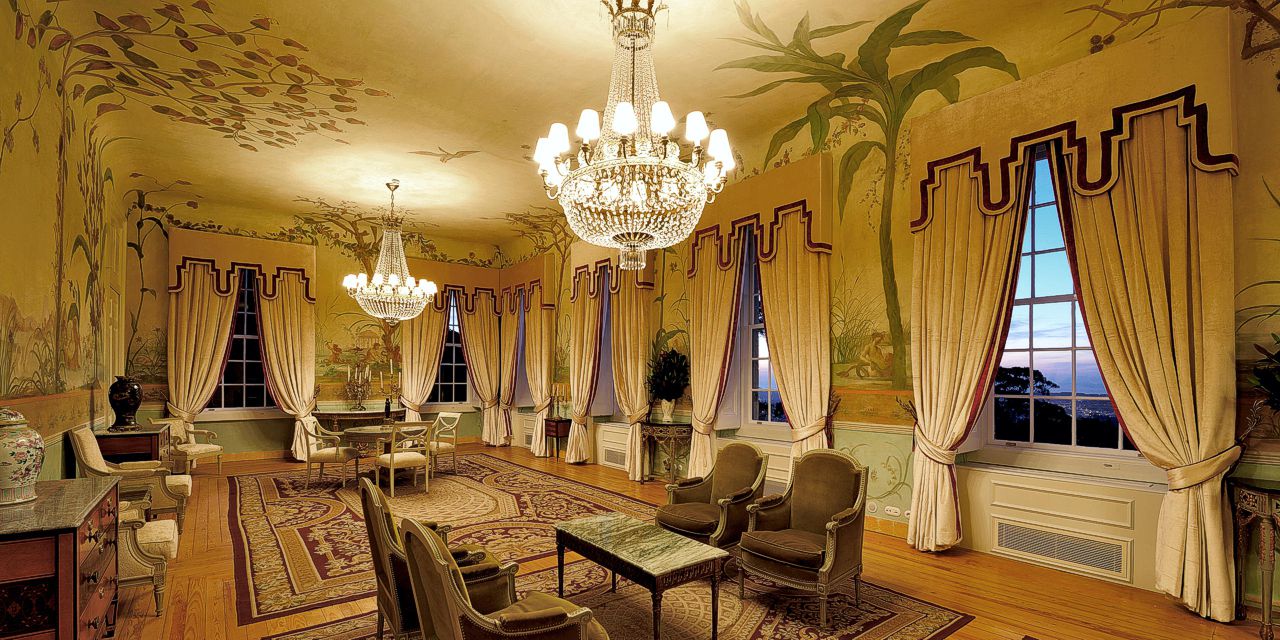 The interior is notable for spacious rooms decorated with frescos attributed to the French painter Jean-Baptiste Pillement .
The Portuguese State acquired the Palace in 1946.
In 1954, while preserving its original features, it has been converted into a luxury hotel .
All of the Palace's furnishings, most of which date back to the 18th century, have been restored by the highly regarded Espírito Santo Foundation.

This painstaking and highly skilled work involved 14 art workshops and the dedication of around 30 artisans over a period of 10 months.
The treasures in the Tivoli Palácio de Seteais include approximately 2,000 works from different fields such as furniture, lighting, textiles, tapestries, oils, murals, paintings, etchings and porcelain.
The Rooms
All the rooms have traditional Portuguese carpeting on original wood flooring which matches the designs and shades of the walls, decorated with period engravings and illustrations.
The 30 rooms, which size varies from 21 to 32 m², are furnished with Neo-Classic , Neo-Romantic and Empire style pieces.
Restaurant and Bar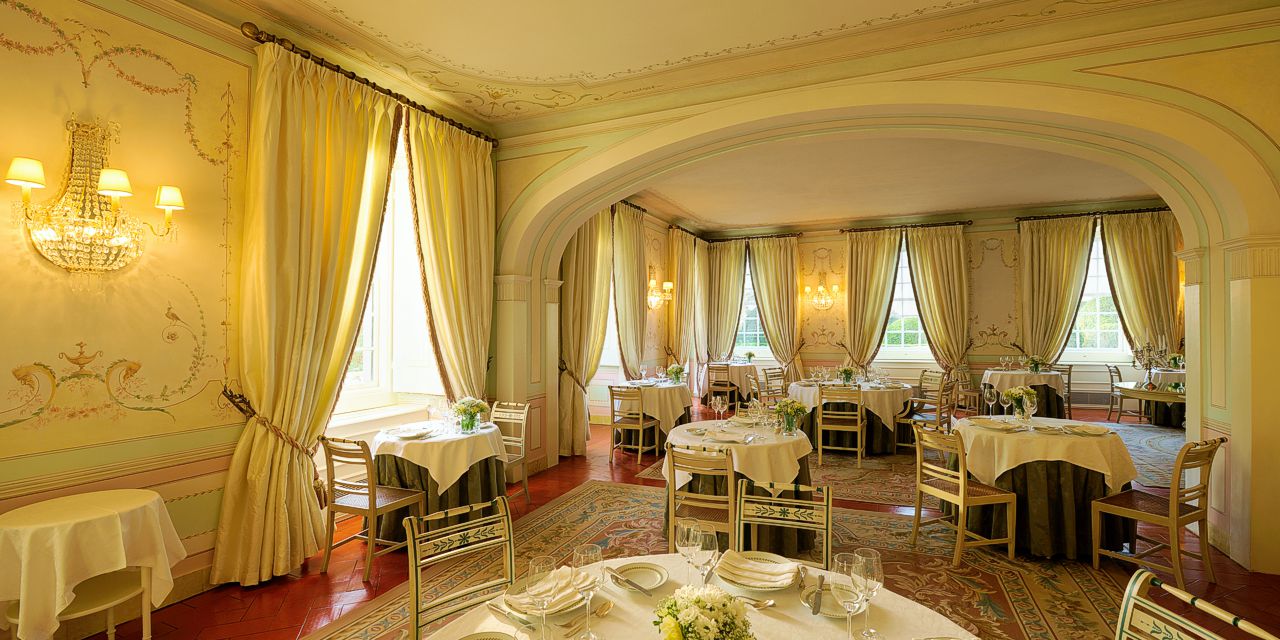 An experience as tasty as it is unforgettable, the Portuguese Afternoon Tea is a delicious tradition with different teas, refreshing fruit juices, home-made cakes and jams made from recipes handed down from generation to generation.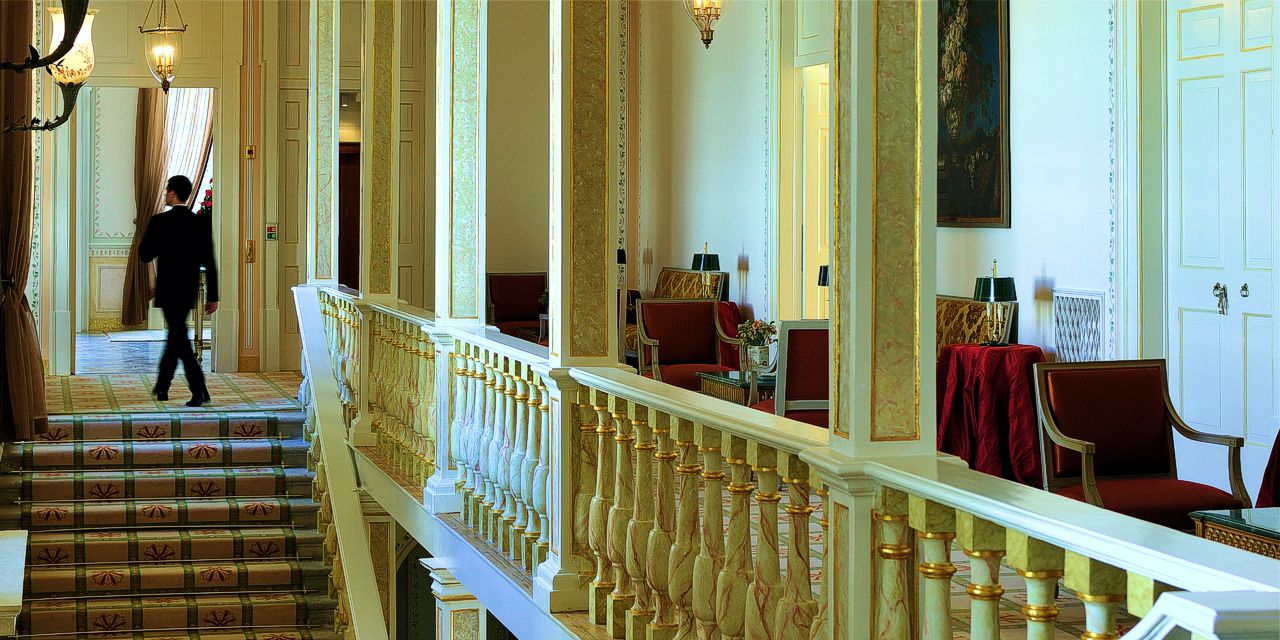 Getting there
Coordinates: 38.7959717; -9.3984497
Adress: Rua Barbosa du Bocage, 8 - 2710-517 Sintra Portugal
1.5 km from Sintra National Palace (Sintra's historical centre)
7 minutes to and from Sintra Train Station
Frequency:
Every 25 minutes, from 09:40 until 18:15
Detailed timetable

Itinerary:
Sintra Train Station > Historic City Centre, Tourist Office, Sintra National Palace > Regaleira Palace > Seteais Palace > Monserrate Palace > Seteais Palace > Regaleira Palace > Historic City Centre, Sintra National Palace > Sintra Train Station
Route Calculator | Scotturb, Cascais Sintra Busses Website
Public transportation in Sintra