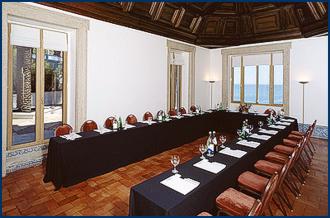 Hotel Albatroz Meeting Room
The Albatroz Hotel offers 7 Meeting Rooms, ideal for small select board meetings, presentations, small conferences, weddings, etc.
The Albatroz Hotel offers exceptional conditions for Banquets and Cocktails both in our reception rooms and out outside spaces. Conference rooms provide ample space for banqueting and meetings, complete with stunning views over the atlantic ocean.
Capacity: from 6 to 100 people.
All rooms have natural daylight.
Wireless internet in all spaces of the hotel (rooms, meeting rooms, bar, restaurant, etc.)