Events and Conferences
Conferences and Meetings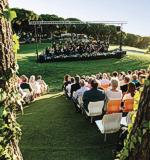 Vale do Lobo offers a range of competitive packages for private or business groups and tailored packages can also be proposed to suit individual requirements. Meeting facilities are unrivalled in the Algarve, with the new Auditorium providing a flexible, modern venue for meetings of up to 400 people. First class services also include luxury accommodation at a variety of pricing levels, enormously varied food and beverage choices from the resort's many restaurants, bars and cafes and a whole range of group sporting activities. Specially created golf and tennis clinics are a popular choice for groups, but with many other sports on offer Meeting Organisers are spoilt for choice.
Gala Dinners
First Class Facilities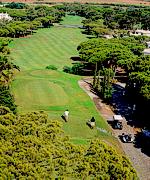 Vale do Lobo's experienced team and first class facilities make the resort an easy choice for anyone planning a Gala event for any size group. The modern Auditorium provides an excellent, flexible space for evening events and can be set up in a number of different configurations depending on requirements. The manicured grounds of Vale do Lobo's Parque do Golfe are also ideally suited for large outdoor Gala Dinners and events, comfortably catering and entertaining up to 1000 people at a time every year. A wide variety of entertainment is on offer from the many orchestras, bands, musicians and performers who regularly perform at Gala Dinners at the resort. Alternatively a unique program of entertainment can be developed to meet specific requirements.
Auditorium
Ideal Venue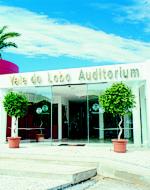 Vale do Lobo's stylish auditorium is set in the heart of the resort at the Parque do Golfe complex, and has a spacious, modern interior. The foyer and bar area enjoy stunning views of the putting greens and a terrace overlooks the sculpture park. This elegant venue benefits from the latest in audiovisual equipment, wireless internet access, several adjoining meeting-rooms and a fully equipped dedicated kitchen.
The Auditorium is the ideal venue for a range of events such as:
Congresses, Business seminars, Product launches
Wedding receptions, Gala dinners and parties
Fashion shows, Concerts
Theatrical productions, Exhibitions, Cinema
As well as the quality catering service available for events in the Auditorium, the resort also boasts a selection of 15 restaurants and bars offering a wide range of gastronomy to suit all tastes. Each restaurant has its own unique style and ambience. Group dining and private parties can be catered for on request.