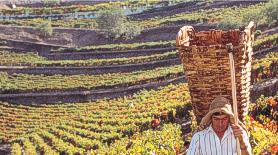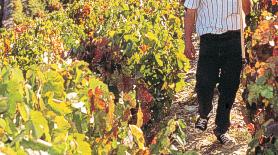 Vinho do Porto - Port wine is a fortified wine, produced only in the Douro Demarcated Region, unique for its particular characteristics: several different types of wine with an incomparably rich and intense bouquet, a high persistence both on the nose and in the mouth, in a wide range of sweetness and colour variety.


Usually, Port Wine is the result of a mixture of wines from different years, with the purpose of obtaining a consistent quality through time. Some examples of this kind of wine are the Tawnies with an indication of age (10, 20, 30 and more than 40 years old).


However, some Port Wines are obtained from one single harvest, such as the Vintage, the LBV and the Colheita, in which - contrary to what happens with the blended wines - the individual characteristics of each year are distinctively featured.


Wines from the Douro region are beginning to be accepted as some of Portugal's finest. Although excellent white wines are produced here, the area is best known for its great reds.