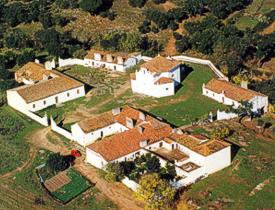 PACKAGES:
HONEYMOON 2 NIGHTS
HONEYMOON 1 NIGHT
WEEKEND /
WINE TASTING


Near Évora, the Monte do Carmo Hotel lies on a magical site. The Hotel was built from the centuries-old inns where the pilgrims (feast day on the 2nd Sunday of September) were given shelter when they came to pay homage or to express their gratitude to Senhora do Carmo for any kind of grace granted. There are four blocks built as a square around the church and where modern comfort goes hand in hand with the austerity of the thick walls and the vitality of the traditional materials which are comforting.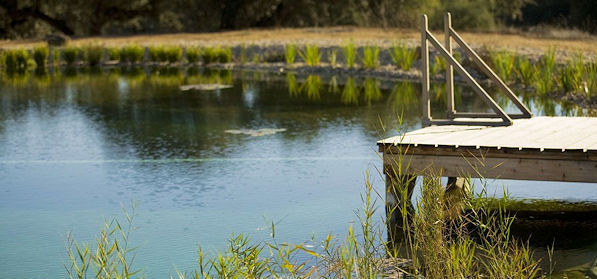 Lake in - Monte do Carmo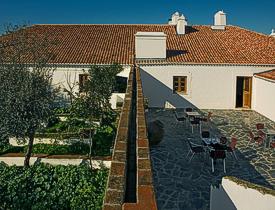 There is a restaurant and small bar for those who wish for absolute calm and who want to leave the hotel only for a brisk walk around the vast and well kept estate around it. Here in the midst of cork oaks and fields where the only noise is that of the flock of sheep or herd of pigs grazing in the open and the only surprise movement is that of rabbits or hares running away as we pass by, we can appreciate the most precious luxury of our times; true pastoral serenity.
Rooms
This Rural Hotel offers 11 Suites, 4 Twin Rooms, 5 Double Rooms, one of the suites and one of the double rooms have facilities for handicapped persons.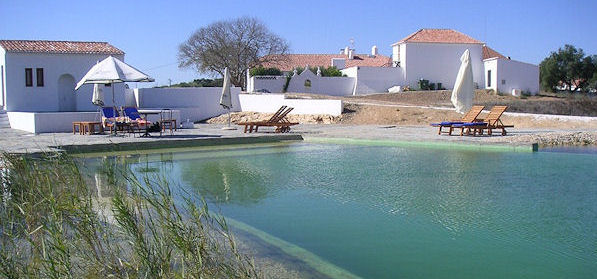 Pool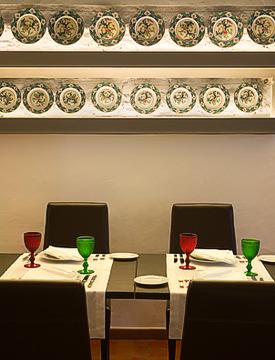 Hotel Services
Biological Swimming Pool, Chapel, TV Room, Games Room, Meeting Room, Bar with spacious terrace, Wine Cellar and Restaurant .
The Chapel
Celebrations in the Chapel: Mass on the 3rd Saturday of the Month, Celebration of Pentecostes, Celebration to honour the 10th of June.
Restaurante do Monte
Has space for 40 places, breakfast is served from 8 am to 11.30, lunch is served from 1 pm to 3.30 pm, dinner is served from 7.30 pm to 10.30 pm. Here you will be able to enjoy the taste of our regional portuguese cuisine.
Activities at the Hotel
Wine tasting, rent a bike, pedestrian walks and hunting.
Activities in the Surrounding Area
Trip to the Alqueva, sightseeing, horse riding, pedestrian walks, jeep trips, moto 4, baloon trips, canoeing and karting.