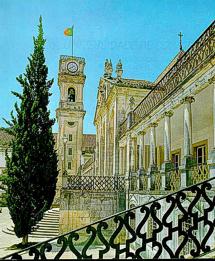 MAIN ATTRACTIONS
Coimbra is the city with most academic tradition in Portugal and a visit to the Universidade de Coimbra is a must. Wander through the famous library and steep in the tradition of the students' black capes, with each tear representing the amorous conquests. In the upper part of the city, do not forgo a visit to the Machado de Castro Museum - the largest Roman building in the Iberian Peninsula - which houses Gothic, Renaissance and Baroque works of arts, as well as a considerable collection of porcelain.
The town centre has much offer the visitor and the downtown quarter - known as the Baixa - by the River Mondego, is a warren of fascinating narrow streets, full of shops, cafés and churches. Quite apart from the vast number of museums in the city, the Roman ruins of Conímbriga are certainly noteworthy and can be found close to the town of Condeixa-a-Velha.
For children, the Portugal dos Pequeninos theme park is undoubtedly the big attraction, where Portugal's key historical and cultural landmarks are reproduced in miniature constructions, up to 4 metres high.