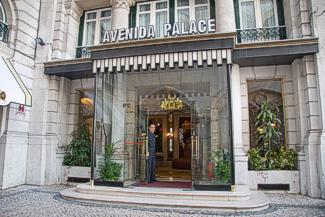 Avenida Palace Hotel - the only Palace in Lisbon's downtown - was projected at the end of the 19th century by master José Luís Monteiro,one of the most distinguished portuguese architects with portfolio in Paris, the same architect who projected Rossio's Train Terminal.
The most advanced techniques and most appropriate and specialized materials were utilized in its construction.
This famous Hotel was inaugurated in 1892, a period considered as the Belle Époque, and viewed as one of the best hotels in europe by its glamour, location and service.
Throughout time, it has been updated and targeted for enumerous transformations. In 1998, it was completely creatively remodeled so as to not forget all technological innovations, placing it as one of the best hotels in the country, due to its decor, exquisite architecture, and glamour.
Some of our famous clients were:
Agustí Calvet – "Gaziel"
Almada Negreiros
Alves dos Reis
Alves Redol
Cardeal Mitzenski
Charles Aznavour
Cliff Richards
Érico Veríssimo
François Miterrand
Janio Quadros
Leopold Senghor
Manuel Teixeira Gomes
Martin Sheen
Prince D. Miguel de Bragança
Indias Patriarch – Costa Nunes
Roberto Carlos
Rudolf Nureyev
Serge Diagliev
Sidonio Pais
Van Morrison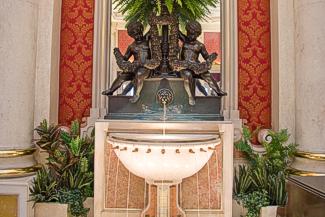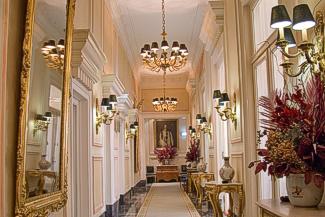 Habitually frequented by famous individualities of the financial world, the politics, the church and the arts, Avenida Palace Hotel as assisted the implantation of the Portuguese Republic, the Civil War of Spain and Second World War, having been an active stage of political plots and espionage.