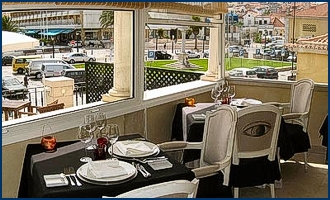 Villa Albatroz Restaurant
Inside the Villa Albatroz Guest House you ill find two large meeting rooms, with natural light and air-conditioning.
There is also a banquet room, where you can appraise a superb view over the Bay of Cascais.
Capacity: up to 20 people.
Cascais Room: area 30 m2.
Oval Room: area 15 m2.
Theatre setup - 20 persons.
School setup - 18 persons.
U Shape setup - 15 persons.