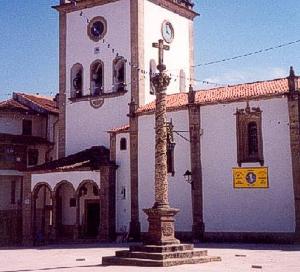 Santa Maria Church
An 18th-century temple, situated within the walls. The entrance portal and the niches on the sides are predominantly Baroque.


Se Cathedral

The Sé Cathedral of Bragança dates from the 16th century, founded by Duke D. Teodósio. For a long period it was occupied by the Jesuit priests. After the expulsion of the Jesuits, the Sé reverted to the crown and later it was donated to the bishop of Miranda.

Santa Clara Convent

Adjacent to the 12th-century Domus Municipalis, the church of Santa Maria (18th century) features an elaborately carved portal.
.


S. António Chapel


S. Francisco Church