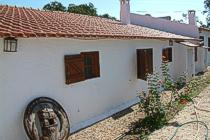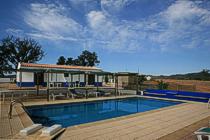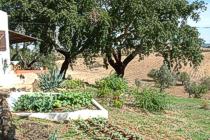 Guest House O Monte Alentejano - Take a break with us, for a weekend or holidays
We are a small and cosy farm where your holidays will be more than just killing time away from home. We are 15 minutes from the wonderful beaches of Almograve, Vila Nova de Milfontes, Zambujeira do Mar and many others. Surrounded by breathtaking scenery, we are always here to take care of you and your family. Come and enjoy our company in this quite ambience.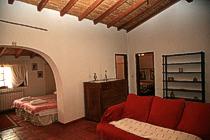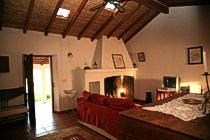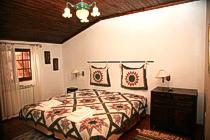 Facilities
4 Bedrooms with bathroom, television, mini-fridge and heating, access to pool and common areas
3 Suites with up to 3 bedrooms, living room, bathroom, television, microwave and fridge
Common sitting room with fireplace and television
Extra beds
Swimming pool
Games room with audio-video and bar
Nice and quite ambience
Clinic for medical care that also offers Acupuncture
Activities in the neighborhood: horse riding, horse cart rides, paragliding surfing, bodyboard, fishing, canoeing, tennis and country strolls.
Organisation of birthday and anniversary parties and other special events
Excellent for couples, families with children and groups of up to 20 people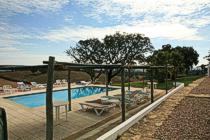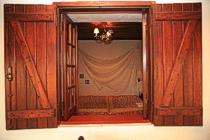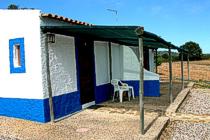 Location
Distance from Lisbon - 190 km, Faro - 150 km, Porto - 460 km. The nearest spanish city and spanish airport is Badajós
Beaches: Vila Nova de Milfontes (15 km) - on the sleepy estuary where the river Mira meets the sea, are among the most famous due to the excellent conditions for water sports (namely surf) and to the beauty of the village, with its small castle which once defended the coast from pirates and its outdoor cafés, bars and restaurants, still preserving a familiar atmosphere. Malhão (20 km) - Long wide sandy beach which is quitewindy, ideal for water sports. Almograve (25 km) - the unspoilt beach of Almograve lies under impressive cliffs and the surrounding landscape is known for its natural beauty, with fountains of water springing spontaneously along the shoreline. Arrifana (40 km) - Favourite spot for surfers. Zambujeira do Mar (40 km) - the dazzling beauty of the beach of white sand is enhanced by the tall basalt cliffs.
Odemira: Although away from the coast, the town of Odemira, the county chief town, is also undeniably attractive, with its whitewashed houses, parks and gardens bathed by the calm waters of the river Mira.
Beja: In some places, like Beja, History goes back even further, to the roman times, when it became a regional capital under Julius Caesar. The moorish arquitecture is visible in the cobbled strets and houses of the old town, and a castle from the 13th century reminds us of the struggle to keep them away.
Gastronomy: The local gastronomy is varied, with specialities such as "gaspacho" (a soup served cold and including garlic, tomato, cucumber and, "carne de porco à alentejana" (a curious blend of pork and clams), "ensopado de borrego" (stew of young lamb served with bread) and a variety of cured meats and cheeses.
Festival: S. Luís Festival - First weekend in August.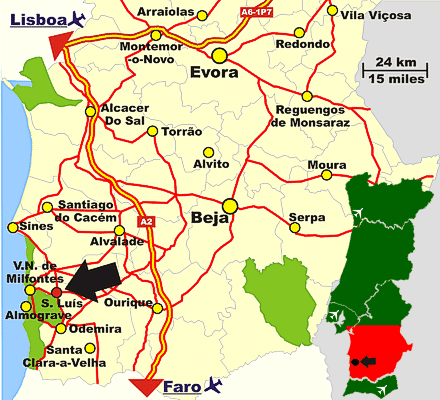 Driving directions: Leave the A2 at Beja-Ferreira (km 119/120). After the tollgate, take the left lane towards Algarve-Ourique (do not take the right lane after the sign Beja-Ferreira!). On the trunk road IC1 go straight ahead for about 22 km. After Mimosa turn to the right, to Alvalade-Cercal (34 km), at EN 262. When in Cercal, circle the roundabout and take the road to Odemira. Go straight on for about 10 km on EN 120 up to São Luís. Upon arrival, you will see a Coffee shop with awnings "OLÁ". Proceed for about 300 meters, and then, turn left at the sign "Junta de Frequesia". Proceed through Garatuja and, about 1.5 km later you will see some containers and mailboxes on your right. On your left there is a sign "Pedras Negras" at the entrance of a steep estate road. About 100 meters from there we shall be waiting for you at MONTE PEDRAS NEGRAS ALENTEJANO.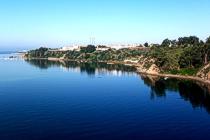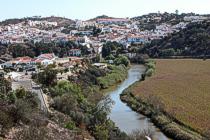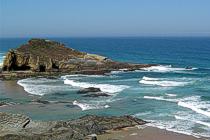 Rates
Reference Rates 2013 /14
in Euros per Night

01/10/13
31/05/14

01/06/14
30/06/14

01/07/14
31/08/14

01/09/14
30/09/14

01/10/14
31/10/14

Bedroom

60.00

70.00

80.00

70.00

60.00

Blue Suite 2 Persons

70.00

80.00

90.00

80.00

70.00

Suite 4 Persons

130.00

150.00

170.00

150.00

130.00

Suite 6 Persons

180.00

210.00

240.00

210.00

180.00

Extra bed

15.00

20.00

25.00

20.00

15.00

Minimum stay 2 nights, July and August minimum stay 4 nights with arrival on Sunday. Special conditions for stays in winter and for festivities. Bookings will only be validated after a bank deposit in advance over the grand total. Prices include breakfast and daily housekeeping pool access, common living room and games room.
Contact/Reservations