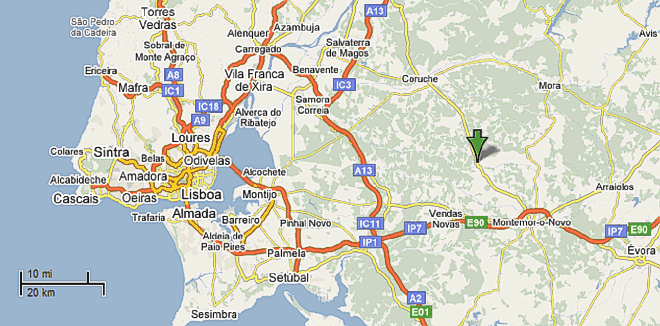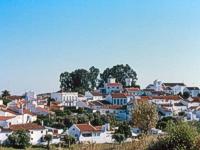 Click on map for a closer look
Casa do Lavre is situated in the village of Lavre, in the Alvalade Mountain Range, in the Alentejo. Because it is so high up you have a 360 degree unlimited views of the landscape including the village square and church.
Located in the center of the village it is the ideal base for exploring tiis region with quite open horizons, and places of historical interest. Worth visiting are the towns of Évora, Estremoz, Vila Viçosa and Beja. On the vast golden plains of Alentejo, the peaceful landscape is but a curtain that opens on to an unimaginable heritage.