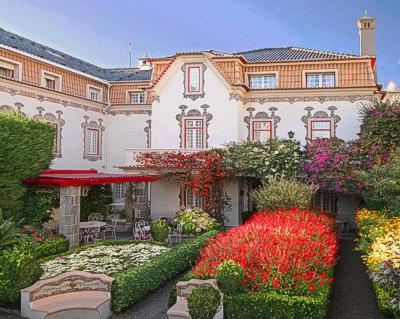 The Pergola House, a Mediterranean style Mansion, with its elegant white marble floors and staircases, bedrooms with "bas relief" stucco ceilings and beautiful garden, is located in the very heart of Cascais.

This superb house has always belonged to the same family for over a century and its beautiful façade adorned with ancient hand painted tiles has been the delight of both amateur and professional photographers.
Tired of staying in uncharacteristic first class hotels, increasing numbers of travelers chose accommodation in comfortableplaces such as manor houses like this one, where they can enjoy and feelthe hospitable atmosphere and sprit of the country they are visiting. We have eight double bedrooms each with ensuitebathroom. Some are twin (with or without balcony) and some double bedrooms. Guests are invited to use the lounge.